Monocular Powerful HD Digital Vision MINI Smart digital monocular
Model P4 (smart and small size night vision)
P4-0118# Pocket size smart digital night vision monocular with video and camera functions
Main advantages:
1. High quality.
2. Clear high resolution 0.2" class A display
3. 0.003LUX low-light, 0.3 million high resolution sensor, 720P recording, and 32GB memory card.
4. Magnification range is 6~10X for clearer viewing.
5. Metal objective (4 pieces of lens) and generation 2+ eyepiece; infrared light imported from America.
6. DC voltage input and AV video output, attached to a tripod mount, is suitable for extensive observation.
7. Ergonomic elastomeric paint sprayed body, with PVC skin.
8. Compact body for easy-carrying. Suitable for camping, surveillance, night observation, search & rescue, leisure hunting, and patrol.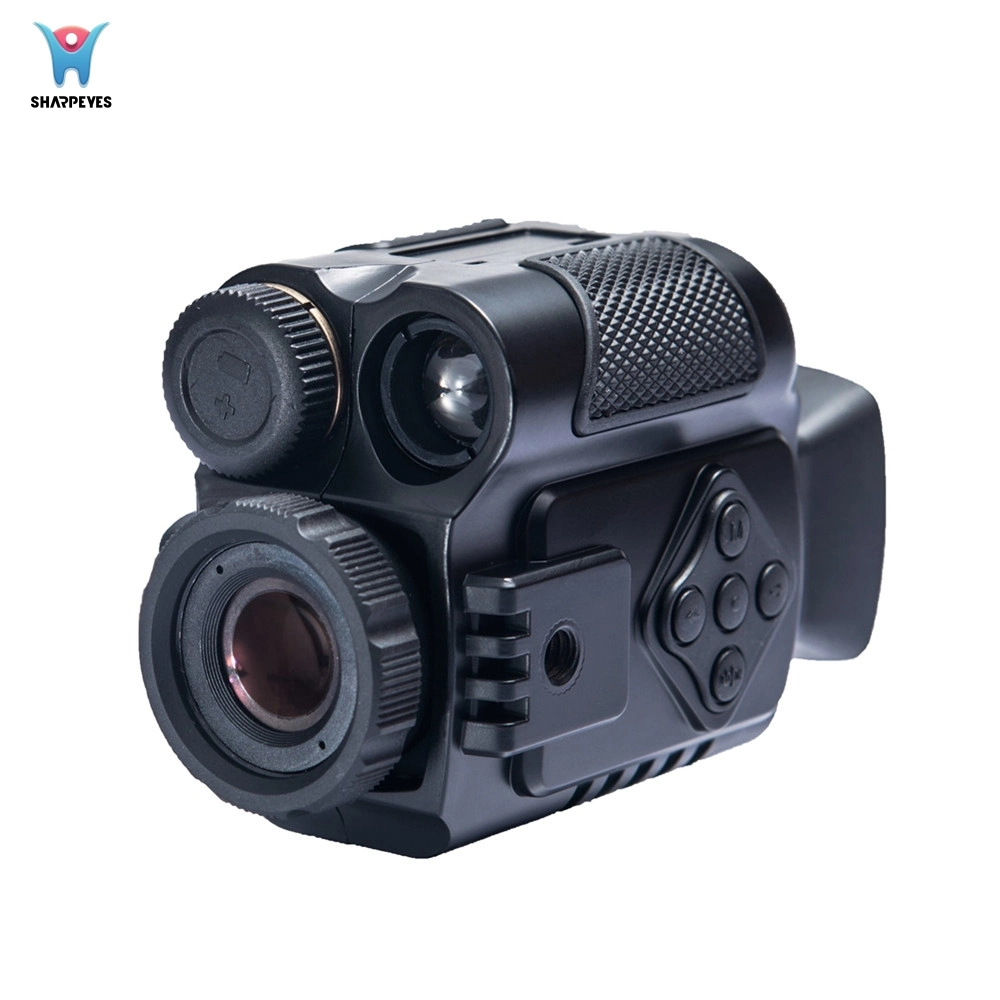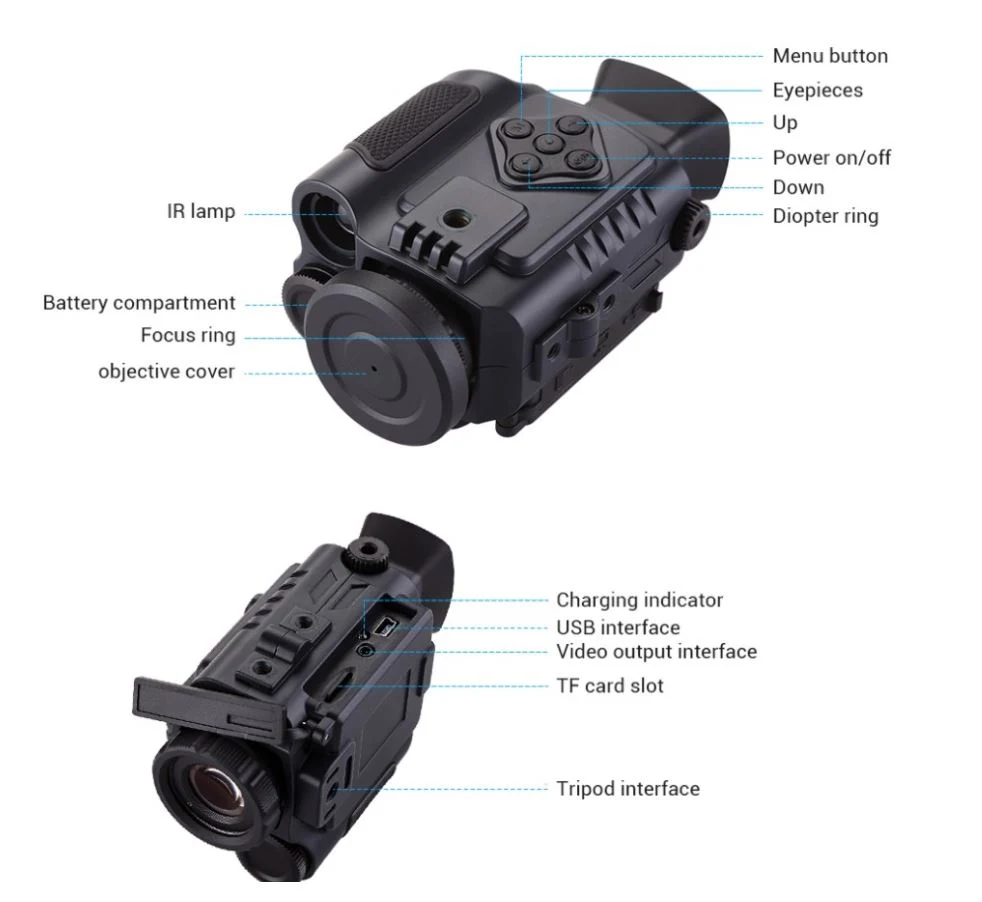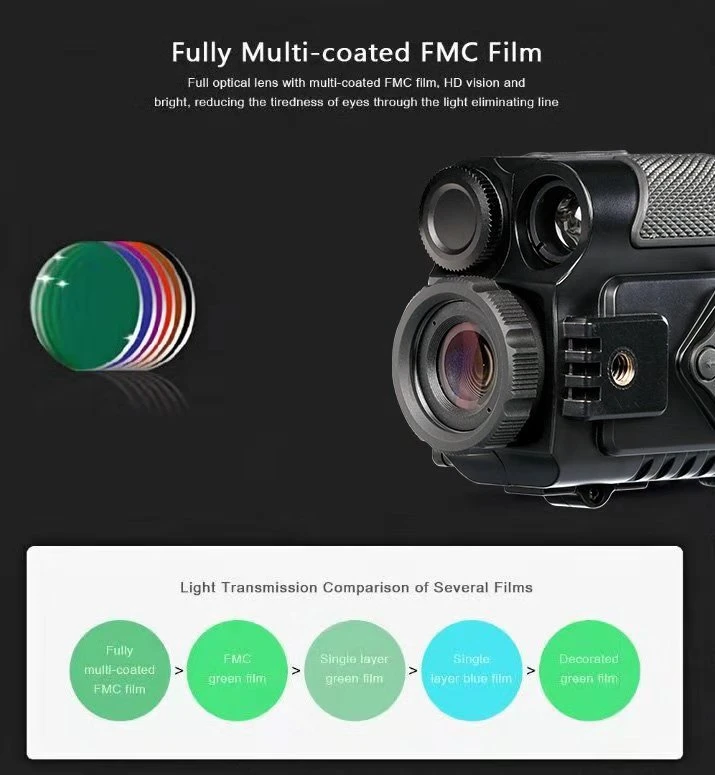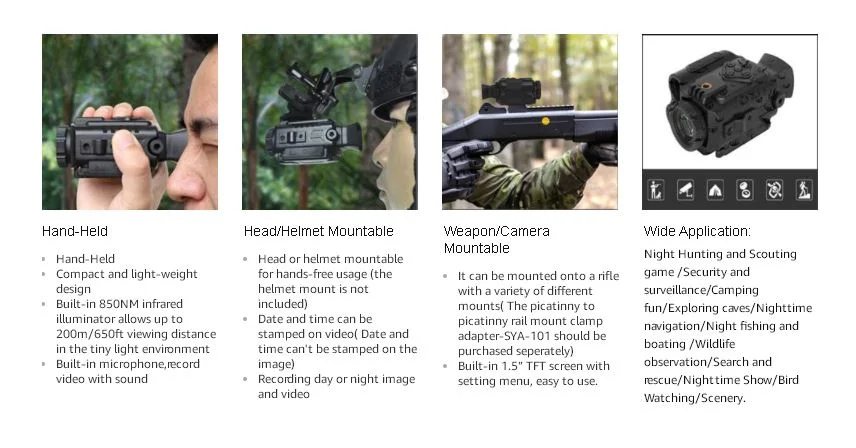 1. Night vision should be placed in the corresponding bag with temperature between -20 ºCand +40 ºC; relative humidity below 80%.
2. Avoid water and shock.
3. Don't clean the lens too many times. Please use the lens cloth or lens paper if you need to clean the lens. Don't scratch the lens.
4. Please put the product in a dry and ventilated location to protect the lens from moisture and mildew.

P4-0118# Pocket size smart digital night vision monocular with video and camera functions
----------------------------------------------------------------------------------------------------------------------------------------------